Get The Right Job You Deserve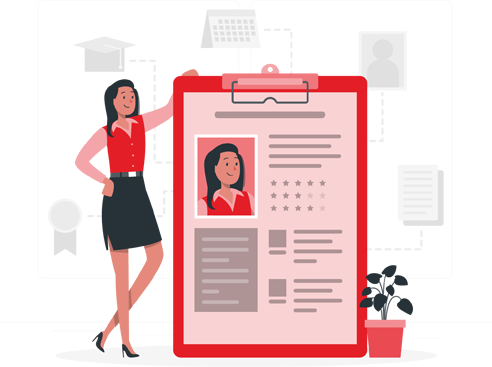 Graphic Designer- Social Media Creatives
New Delhi

Full-Time

Up to 4.2 LPA
Candidates should be able to work independently and should have great designing and visualizing expertise, to convert briefs into visually engaging layouts. You will ideate and design compelling creatives for all digital media platforms.
Should have worked on digital & Social media campaigns, print ads, mailers and digital media.
Candidates should have good knowledge of Adobe Illustrator, Adobe Photoshop, CorelDRAW, Adobe After Effects. 2D animation is a plus
#GraphicDesigner #creativejob #Socialmedia #digitalmarketing #contentcreator
Responsibilities
Study design briefs and determine requirements.
Schedule projects and define timeline.
Conceptualize visuals based on requirements.
Develop creatives using various design software.
Use the appropriate colors and layouts for each graphic.
Work with copywriters to produce final design.
Test graphics across various media.
Amend designs after feedback.
Ensure final graphics and layouts are visually appealing and on-brand.
Qualifications
2-5 years proven graphic designing experience
A strong portfolio of illustrations or other graphics
Familiarity with design software and technologies such as Illustrator, Photoshop, CorelDRAW, After Effects.
Working experience of 2D animation is a plus.
A keen eye for aesthetics and details
Excellent communication skills
Ability to work methodically and meet deadlines
Job Summery
Your graphics should capture the attention of those who see them and communicate the right message. For this, you need to have a creative flair and a strong ability to translate requirements into design. If you can communicate well and work methodically as part of a team, we'd like to meet you.